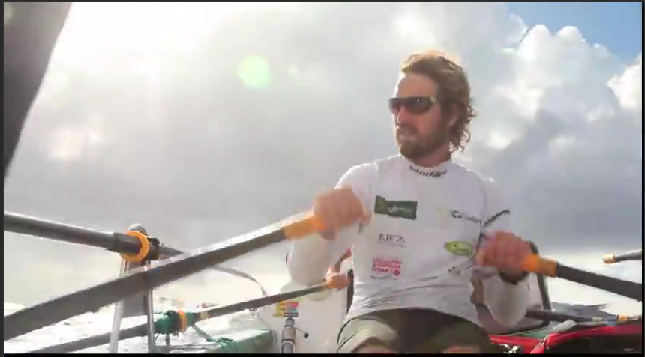 This weeks Favorite Film Friday film was shared with me on twitter by Alistar Humprephy's when he asked me to share it, I watched it and it was pretty awesome so of course I agreed to share it.
Documenting a 45 day trip across the atlantic ocean by rowboat "Rowing the Atlantic Ocean" is beautifully shot. Whether its just hearing the narration or watching the different weather that these four men had to go through while constantly rowing in shifts of two switching every two hours for the 45 days or enjoying in the simple delights of catching a big fish there are many ways for everyone to connect with this video and their epic experience.
Watch the video and then go to this LINK and give him a vote to help him win in the XPrize Foundations contest on 'Why do We Explore?' This video is definitely a winner to me.