2013 was a big year of travel for me and the first year that I really started attempting to live off of blogging, freelance writing and working with NavigateMediaGroup.com full time. If my calculations are correct I flew on 1 helicopter, 52 airplanes to 5 continents visiting 17 countries, 8 of which I visited for the first time.
My year started out slow with a culinary trip to Winnipeg with my friend Ayngelina to try some delicious restaurants and to go to the first ever pop-up restaurant on top of a frozen river. It was the coldest weather I have ever experienced but the gastronomic feasts that we were given kept us warm and our bellies full.
I then took a much needed and forced digital detox by traveling to an all-inclusive resort in Cuba with my sister for a week. I could definitely use some of that sunshine right now.
In April I was beyond excited to head to the Hashemite Kingdom of Jordan on the Highlights of Jordan tour with G Adventures. I finally got to check off visiting the ancient city of Petra from my bucket list, I even embarrassed myself by playing the Indiana Jones theme song almost the entire time that I was at Petra. I also got to swim in the Dead Sea and the Red Sea as well as eating a falafel for the very first time. I also ate enough hummus for a life time and I would do it all over again if I could.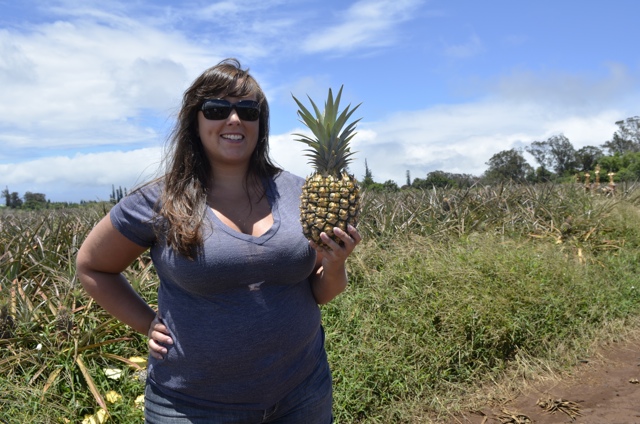 May saw me visiting Hawaii for the first time as I took a trip to the lovely island of Maui. While on Maui I visited an organic farm, sailed on a traditional Hawaiian sailing canoe, I learned more than you could ever know about pineapple, I drove around the risky west island road also known as Kahekili Highway, ate the best banana bread on the planet, went snorkelling and learned how to SUP, ate some amazing seafood, made great friends and so much more.
After Maui in June I went to Toronto for the very successful Navigate Media Group's second BlogHouse and the TBEX conference. Its like a high school reunion every time I go to these conference because I get to see and catch up with fellow travel blogger / writer friends of mine and meet new ones, as well as pimp my blog out a bit in hopes of working with new companies and destinations in the years to come.
In June I took off to Europe for a trip around the small town of Brindisi and surrounding areas in the region of Puglia in Italy. If you aren't sure where that it is, it is at the "heel of the boot" when looking at a map of the country. In Brindisi we met the nicest people, had the best orichette pasta, along with fresh mozzarella and cheeses, the finest tomatoes, seafood and so much more.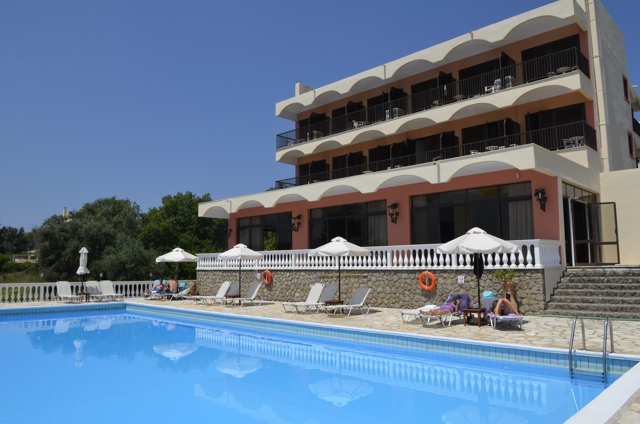 We also learned that Brindisi is also known as Italy's gateway to Greece so a few of us also took the overnight ferry to Greece while others sailed across the Adriatic on racing yachts. While in Greece myself along with fellow blogger friends Laurence, Daniel, Elizabeth, Denis and Emiliano lived a rough life…. lying around the pool all day and eating delicious greek food.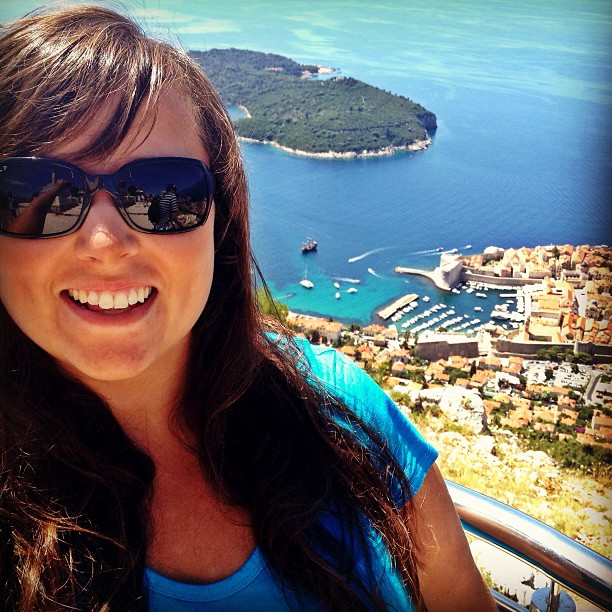 Next stop was a trip back through Italy stopping at a gorgeous Masseria in the country side before taking the train to the city of Bari to grab an overnight ferry to Dubrovnik, Croatia. Croatia had been at the top of my list of places to visit for a very long time. I'm not sure why I was drawn to visiting there but I really was. While in Dubrovnik I stayed in the Old Town at the Fresh Sheets Hostel and Bed and Breakfast. I had envisioned myself sailing and going to some of the near by islands and perhaps other parts of the country but on my way there my suitcase broke and then I was so much in love with the city that I just didn't leave. I stayed in the Old Town of Dubrovnik for at least week, eating delicious food, getting a tan, laying on the beach, walking the old wall and so much more. Dubrovnik is definitely a city that I can't get enough of and can't wait to visit again soon.
In the summer a took a road trip around South West Florida from Fort Meyers to Tampa visiting the Sanibel Harbour Marriott, Marco Island Marriott and the St Petersburg Vinoy Renaissance by Marriott. I hadn't been to the sunshine state in over 10 years and I was excited to explore it as an adult and it was also the first time I had ever visited in the summer months. I had been worried I would  be dying of the heat, however the weather was more than perfect for my stay.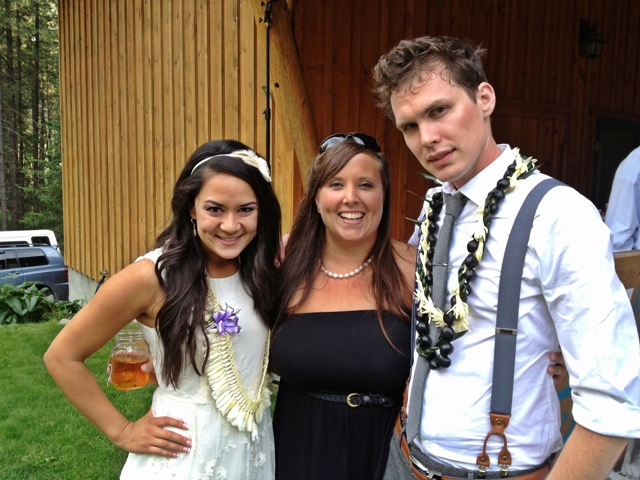 September saw me visiting one of my favourite US cities, Seattle and for one of the best reasons possible, the wedding of two of my great friends and fellow travel bloggers Chris and Tawny of CaptainAndClark.com. The wedding was held in the Bavarian village of Leavenworth not too far from Seattle. The weather was great, the venue was spectacular and it was an all around perfect day. I'm so happy for the two of them!
From one wedding in North America I hopped over to another in Australia. Back in 2007 when I first really started traveling solo I went on a whirlwind Contiki tour of Europe. On that tour I became great friends with many Australians, (there were more than 30 of them in our group) two of them happened to be a couple named Lauren and Sam. After that trip I visited Australia many times and in September and October I found myself visiting the land down under for the 8th time as I was to be a bridesmaid in Lauren and Sam's Wedding! The weather in Sydney was unseasonably warm, the ceremony was lovely and the venue had a beautiful view of the Sydney Harbour. It as well was a perfect day and I was honoured to be a part of it.
My next trip was touring around Israel with the tourism board. From wandering the neighbourhoods in Tel Aviv to hanging out in the old port of Jaffa and touring markets and eating delicious food by a popular local named Uri Buri in the small seaside town of Akko (Acre). We road tripped to Tiberias, the Sea of Galilee and Jerusalem and I even got to swim in the Dead Sea for the second time in 2013. Israel is now high on my list for a country that I want to visit again and soon.
After Israel I was in New York on a lay-over for a few days staying at a few of the Library Hotel Collection properties (you should check them out they have free and wine and cheese everyday!) and hanging out with my mom going on another fabulous food tour with Foods of New York.
From New York I flew to South Africa for the end of my travels in 2013. While in South Africa I volunteered on a game reserve for a week tracking African Wild Dogs and other animals, I went on many safaris (20 to be exact) including one on foot (scary!), I stayed in one of my favourite hotels in Johannesburg called 54 on Bath, I drove along the west coasts Garden Route and checked off another bucket list item by going shark cage diving in shark alley in the small town of Gansbaai.
Aside from South Africa I also spent sometime between Botswana and Namibia living on a luxury houseboat called the Zambezi Queen on the Chobe River. From there I went to Zambia and Zimbabwe where I got to see Victoria Falls not once but twice, I was spoiled as the only guest for a night at the Islands of Siankaba Resort and had an "interesting" experience crossing the border (story to come.)
Like I said before it was an awesome year for traveling and there is still soooooo much more that I am planning on sharing with you from 2013 this coming year.
What is next for me? What are my travel plans for 2014? At the moment I have nothing planned and do you know what? I am kind of ok with that. I'm planning on spending the next couple of months at home catching up on a million posts and videos, trying to fill up my bank account again, as well as starting to take a course to become a certified Sommelier. Fancy!
However if the right trip or opportunity comes my way I would always consider it. I can't stay still for too long! Heres to a fabulous 2014. Keep on traveling. :)
To see a flashier version of my 2013 wrapped up together in a neat little bow check out my newest video: Travel Yourself 2013 Year in Review.
If you liked this video you might also want to check out my 2012 year in review video as well.