2014 was definitely a good year to me. Here is a quick brief of where my travels took me around the world.
It started off slow with my first trip not taking place until March as I was staying at home taking a class to attempt to become a sommelier. This proved way, way more difficult than I thought it would be and limited my travel at the beginning of the year. I passed that course and the one after it but I still have hours upon hours of studies to finish to become certified… that is if I ever do at this point.
My first trip brought me to Dublin, Ireland for St. Patrick's day. Can you say "Bucket List CHECK!". I had been wanting to celebrate St. Patrick's day in Ireland since god knows when. With an irish name like I have and a passion for the drink I was thrilled to work with Tourism Ireland and celebrate this festive day with them. Click here to learn the best tips for celebrating St. Patrick's Day in Dublin. Or if you want to watch a video click here to see my "Dublin in a Minute" video full of things to see and do in Dublin.
In April I was invited by the tourism board of the state of Terengganu in Malaysia to visit and attend their international squid jigging festival. Previous to this I had jigged (a type of fishing) for mackerel and I had eaten a lot of calamari so I figured that this would be easy peasy. I unfortunately only caught two squid and didn't come close to winning the competition compared to the guy on another boat who caught like 50. However I did get to eat copious amounts of the freshest and best squid that I have ever had and that made me happy enough.
While there we also toured around the state of Terengganu and once the official business stuff of the trip was over I took off for a week to explore more of Malaysia with my good buddy Raymond. We spent a few nights on the island of Redang and on the island of Penang and had a brief stop in Kuala Lampur. I loved visiting Malaysia and can't wait to visit again soon especially for some of Penang's amazing street food. Read and watch Learning how to Squid Jigg and see highlights of Malaysia as seen through Instagram Photos and even Visiting the Penang Toy Museum.
At the end of May, and beginning of June I found myself in Chicago teaching at the BlogHouse and being a tourist eating way too much deep dish pizza. I had always wanted to visit the windy city and I was extremely excited to be a tourist there for a couple of days. You might enjoy my video Chicago in a Minute or one of the two food tours I took. Chicago Pizza Tours and the Gold Coast and Old Town Chicago Food Planet tour review.
For a little over two weeks in July and August I road tripped around the beautiful Canadian province of Newfoundland with my great friend Candice, all thanks to working with Newfoundland's East Coast tourism board also known as the Legendary Coast. We also explored other parts of the province and I got to see ice bergs for the first time ever! These ancient giants were around 25,000 years old and broke off from Greenland taking them 3-5 years to make their way down to Newfoundland and they were so pretty! I also got to touch, lick and eat/drink some icebergs as well. I actually ate a lot of interesting new and unique Newfoundland foods on my travels around and you can learn all about them here Interesting Food in Newfoundland. We also got to visit some adorably cute wild Puffins. Puffin Encounters in Elliston, Newfoundland.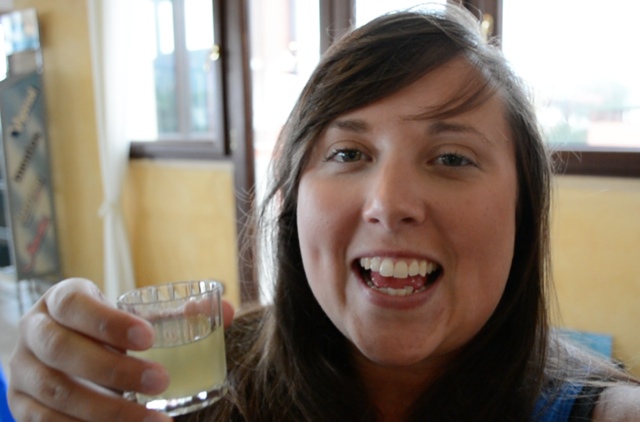 I spent a good chunk of summer at home and then in September I was whisked off to Italy. I spent a week enjoy tasty food, grotto tours and learning how to make pizzas in the Italian resort area of Gargano in Puglia. To learn more about my trip watch the 5 Best Things to do in Gargano, Italy.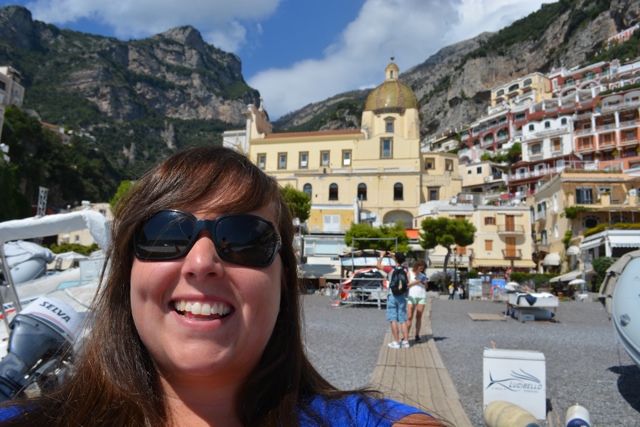 Afterwards I went to Rome to hang out for a week. Until then I had been to Rome a couple of times but always as a tourist running from site to site. This time I just wanted to revisit some things and just hang out. My friend Aaron even ended up being there at the same time so I even got to play tour guide to him and show him around. I also had the chance to do a few more tours with the awesome Walks of Italy and I visited Tuscany with them as well as finally going to Pompeii!! (Bucket List Check!).
To keep up with my tan my next stop after getting home from Italy was to the Caribbean Island of Curacao. I was there to make a video with my good friends of Diamond PR and I was amazed at just how colourful and welcoming this island was. It is also so ridiculously close to South America which I still haven't been to yet, however I do appear to be getting closer and closer each year. In Curacao I enjoyed as much sun and beach time as possible and I also tried some new and "interesting" foods like Iguana. Here are my 5 Best Things to do in Curacao.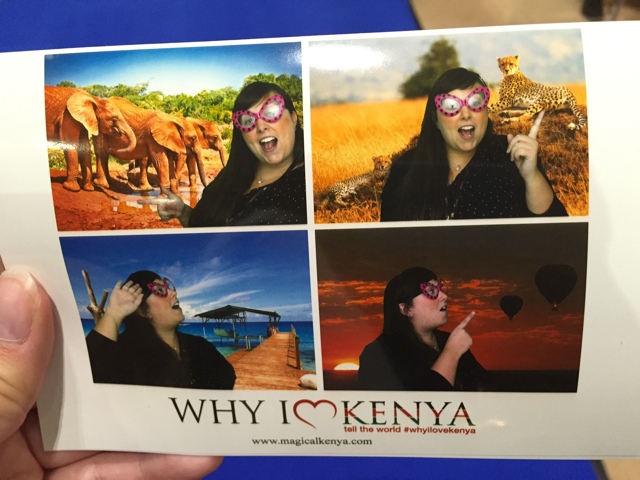 Kenya would be a nice place to visit in 2015! Hanging out at the #WhyILoveKenya booth at WTM.
November started off with a business / social trip to London for the World Travel Market, where I met with a bunch of tourism boards, tour operators and hotel reps from around the world in hopes of making relationships and working with them in 2015. I also did my first big speaking engagement (yikes!) and hung out with a ton of other great travel bloggers. I also of course made a detour to see the Harry Potter themed hotel in the city, because of course why not? Harry Potter Themed Wizard Chambers Hotel Rooms in London. I also took a tasty food tour – Eating London Food Tour Review.
For the rest of the year I surprisingly became a cruiser. Before November I had never been on a cruise before and then I went on one at the end of the month and another in December.
In partnership with Amex Canada and AIR MILES in November I booked a trip for myself and Candice for some much needed time in the sun, just to relax. Often when I'm traveling I'm always on the go working and capturing everything so I can share it here later and rarely do I put the camera and computer down and just relax. I don't mind working on trips, I actually love it but once and awhile it is nice to force myself to relax. Off we went to Miami to board a Carnival cruise to the Bahamas and Grand Turk. I got to add two more countries to my list (both which I want to visit again and spend more time in) and I got a nice tan and got to experience what a big cruise is like, all while having many drinks with one of my best friends.
Lastly 2014 was rounded up with what was quite possibly my best trip of 2014. I had the opportunity to fly back to Europe to take a cruise with Viking River Cruises. Pretty much the extreme opposite of the Carnival cruise that I had just done the week before. We began in Nuremberg, Germany and sailed the Danube River all the way through the German country side to Vienna, Austria and finally finishing in Budapest, Hungary with lots of other stops along the way. This was the ideal time to take such a tour in Europe as every town we stopped in was in full swing with the holidays and every place had fantastic Christmas markets with the most delicious food and even though it was a bit chilly at times it really was a great treat. Stay tuned for my posts from this trip coming in early 2015.
Like I said it was a great year in travel and fingers crossed 2015 will be even better.
Where did you travel to in 2014? What was your favourite place?
To watch some highlights of my travels in 2014 watch the video below. It is basically just me giggling and eating food around the world. I hope you enjoy!