I'm taking a break from travel.
Well…. kind of…. but not really.
As I write this I am sitting in my hotel room in San Juan Puerto Rico. I should be out enjoying the sun! I might be giving my sun burn from yesterday a bit of a break though…
I am here for three nights using the free accommodations that I won from my press trip to this same hotel (the San Juan Marriott and Stellaris Casino) last August. If  I think about it I haven't had a real "break" from traveling when traveling (hmm that makes sense in my head) since a trip to Cuba a couple years ago with friends. When I travel I'm always go go go and am filming and taking pictures and coming up with things to blog about and staying updated on Facebook and Twitter (I'm still having issues with letting go) but this trip is suppose to be my mini break from traveling when traveling.
Yesterday I spent the majority of the day laying either on the beach or by the pool drinking Piña Coladas and cervezas mmmmm and I don't plan on leaving the hotel except for going to the yummy burger place across the street called "Buns". Just lots of me time and lots of sun.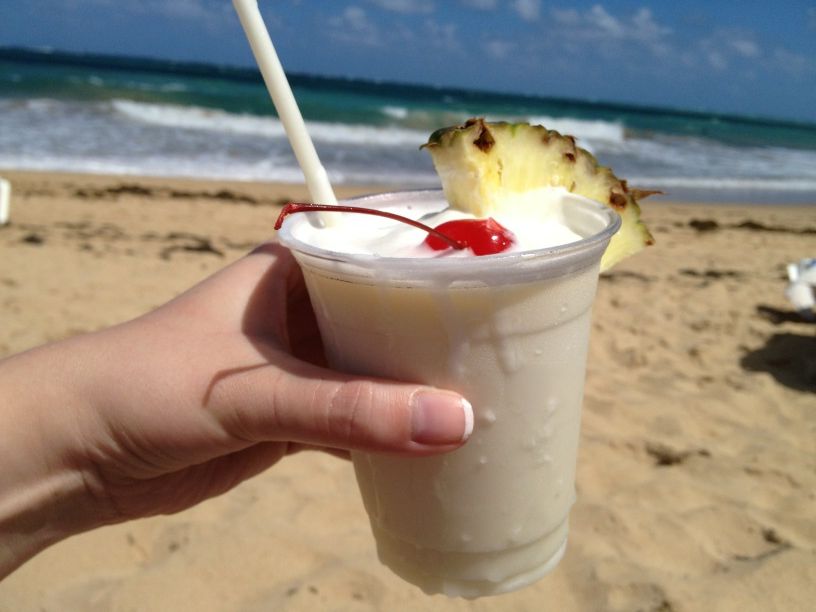 And I plan on doing that again today and part of the morning tomorrow before I have to leave again to cold wintery Canada, boo.
I had written the other day about traveling to a destination like this by yourself and I was worried at first that I would be bored and maybe go out of my mind, but I haven't yet! I've made a couple friends and it honestly isn't any different than traveling somewhere else by yourself. Life is what you make it I guess.
Where are you traveling to next? Do you often find yourself needing to stop and take a breath and just relax on a beach?