Many people including locals and rental car companies suggest that tourists shouldn't drive the Kahekili Highway around the top of West Maui. Some rental car companies don't even cover it on their insurance. It's a small road, sometimes hardly wide enough for one car let alone two, there are a lot of twists and turns, mudslides and rockslides. However while there I couldn't resist it as I heard that it was home to the best banana bread on the planet.
When you think of a popular food that Maui, Hawaii might be known for most think Pineapple so I was surprised to learn that it was also a popular spot for bananas and banana bread. There are various places around the island, on the road to Hana and going around West Maui that say they have the best banana bread (similar to everyone having the best shave ice). However the banana bread that I continually heard about was known specifically as the BEST on the PLANET.
As you drive around West Maui clockwise and your nerves are just about fried from the crazy driving you have been doing (especially if its an extremely rainy day) the road becomes a bit wider and "slightly" straight as you drive through Old Kahakuloa Village. Bright green signs dot the road telling you that you are soon approaching Julia's Best Banana Bread on the Planet.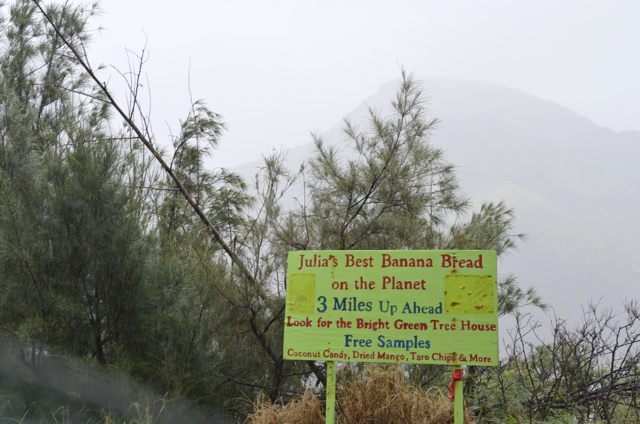 Eventually on top of a small hill you arrive at the bright green treehouse like shack known as Julia's Best Banana Bread on the Planet.
Open 7 days a week from 9am to 5:30pm rain or shine.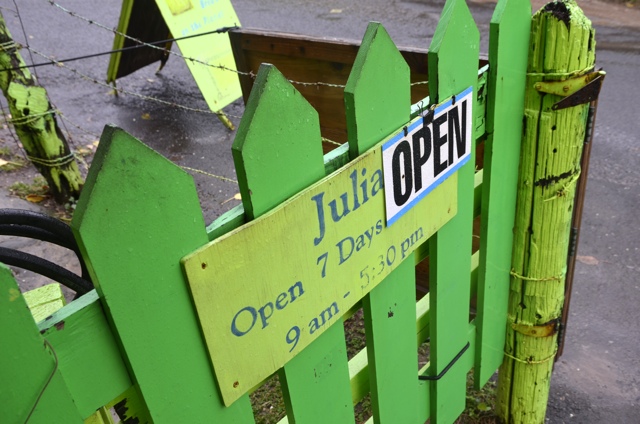 The girls that work there cook tons of fresh loaves of banana bread daily and serve it up with a smile. Its kept in a warmer box and is still warm to the touch when you get it. They also sell Coconut Candy, Dried Mango, Taro chips and passionfruit butter just to name a few things.
After getting my banana bread I was tempted to chomp on it right there in the car, but I held off until I arrived at my condo in Kihei, Maui. After a quick little photo shoot, I dove into the tasty goodness.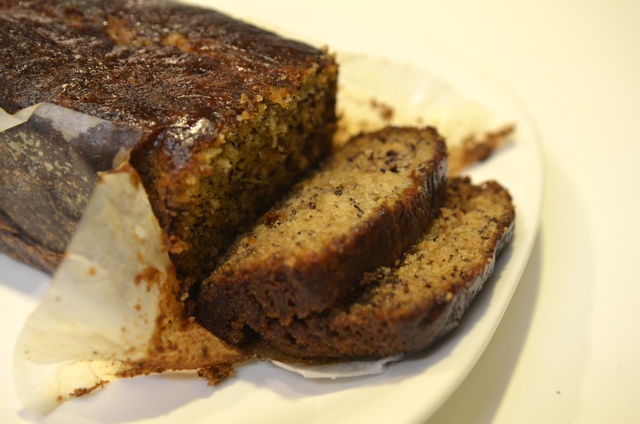 It was moist and flavorful. It was the kind of banana bread that is so good that you can just eat it by itself, no butter or anything else needed. It was the kind of banana bread that I could of just stood there and ate the whole loaf.
Was it the best banana bread on the planet? Possibly? But I guess we won't know until I try all of the best banana bread in the world. I guess I have a big  quest now to figure that out…
Are you a fan of banana bread? Where in the world have you had the best banana bread ever?
 My trip to Maui was provided by the Maui Visitors Bureau. As always all views expressed are my own. At no point did they request that I eat a whole loaf of banana bread to myself…