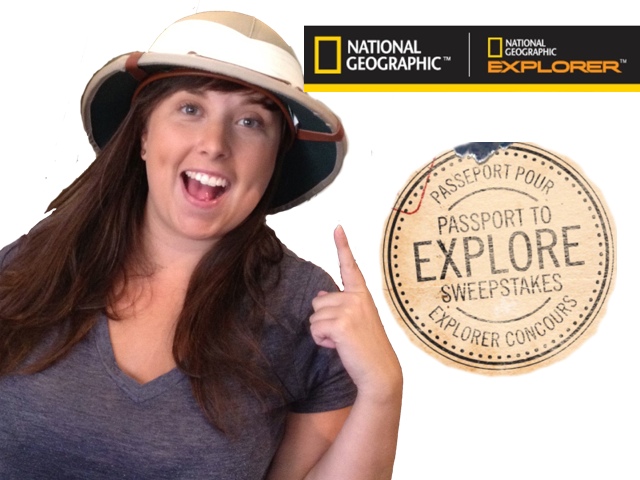 When National Geographic came to me the other day asking me to help promote a contest they have going on I couldn't say no! Because its freaking National Geographic!!
It's pretty simple to enter to win all you need to do is visit a store near  you that sells National Geographic and National Geographic Explorer luggage. Identify the animal that appears on The Passport to Explore hangtag that can be found on National Geographic and National Geographic Explorer products. Visit the www.passporttoexplore.ca website, enter your details along with the mystery animals name and voila! It's that simple and you and a friend may be headed on an exciting trip!
The Grand Prize – is a 7-day adventure for 2 to a North American Destination of the winner's choice (anywhere Air Canada flies, with accommodations at Loews Hotels).
What makes this even more exciting is that I have been given a special "blogger code" and if you enter that code in at the time of submission you will be given a second chance at winning!! My blogger code is….. 788
This is very exciting stuff and then if you share that you have entered on social media you will get a third entry!
When I first read this I didn't think that were any places to buy this luggage in Halifax, especially because their aren't any Nat Geo stores but I was surprised to find out that they have 3 different retailers here that sell their gear! Click HERE to find the closest retailer near you.
The contest is only open to Canadians and the contest closes March 31st! Good luck and please take me with you if you win!