In 2013 I was able to visit the Middle East not once but twice. First with a visit to Jordan and second with a visit to Israel. Before going to Israel I assumed that it would be very similar to Jordan as they are so close together but what I found was many similarities but a whole lot of differences.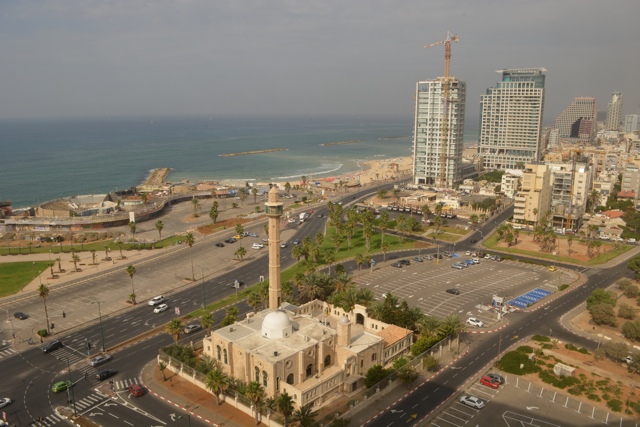 The Tel Aviv waterfront as seen from my room at the David Intercontinental Hotel in Tel Aviv.
I didn't get to visit Israel for very long but my quick whirlwind tour of the country has inspired me to share this video with you and to start planning my next trip back there as soon as possible.
Inside the church of the multiplication in Tabgha. Under the alter is a rock which it is believed where Jesus stood and multiplied the fish and loaves of bread of everyone to eat.
Israel is a country full of history with political and religious backgrounds to large for me to even fathom writing about in a blog post and I ask that you please leave your views on either topic at the door and out of the comment section. This post and video is meant to celebrate the country that Israel is today and to highlight it as a place that many people should visit, explore and get a taste of.
In the Hall of Names at the Yad Vashem Holocaust History Museum in Jerusalem. A page in each book dedicated to one out of more than six million people who lost their lives in the Holocaust.
When visiting Israel however you can't ignore its history and I highly recommend you visit some of the great museums the country has to offer. In Jerusalem it seems there is a museum or ancient historic site everywhere you turn from seeing the Dead Sea Scrolls at one museum and learning about the Holocaust at the Holocaust History Museum at Yad Vashem to going under ground and exploring the Hezekiah's Tunnel under the city. I also recommend even if you are religious or not to visit the Holy Sepulchre in the Old City of Jerusalem and the Western Wall.
An example of random street art found all over Tel Aviv.
Explore some of the country's smaller cities like the seaside city of Acre (Akko) or Tiberias which sits on the Sea of Galilee. Wander around the Tel Aviv neighbourhood of Jaffa and take in the city's art scene.
Floating in the Dead Sea from the Israel side.
You also can't visit Israel or Jordan without floating in the Dead Sea, it really is one of the craziest sensations you will ever feel.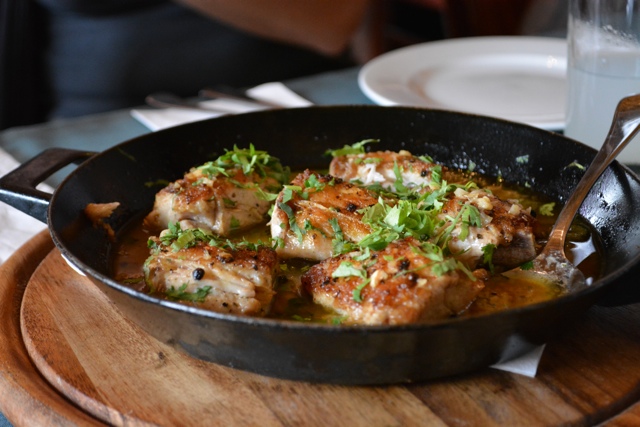 Delicious fish served to us at the famous Uri Buri restaurant by Uri Buri in the city of Acre (Akko).
Visit one of the country's many markets and get lost trying every kind of food imaginable. I visited in November during pomegranate season and they were one of the most delicious fruits I've ever eaten and were way better than any pomegranates I've ever had back in North America.
A popular restaurant and bar in Tel Aviv called "The Social Club".
Also not featured in this video you can't forget to go out on the town in Tel Aviv for a little clubbing and night life fun. I was amazed at just how modern and "americanized" the night scene was in Tel Aviv, but of course with their own twist. I liked it a lot.
Have you ever visited Israel? What else would you recommend people see and do?
Special thanks to the Israel Tourism Board for having me on this trip. As always all opinions and views expressed are my own.