Traveling alone in the big, wide, world.
It is true, one of the real reasons why I suddenly started traveling was because I was dumped. This isn't a post that I had ever planned on writing. Not only because I find getting dumped slightly embarrassing and traumatic but mostly because I never wanted anything to do with him again after we broke up. Nor did I want him to be the reason for the awesomeness that would soon come in my life.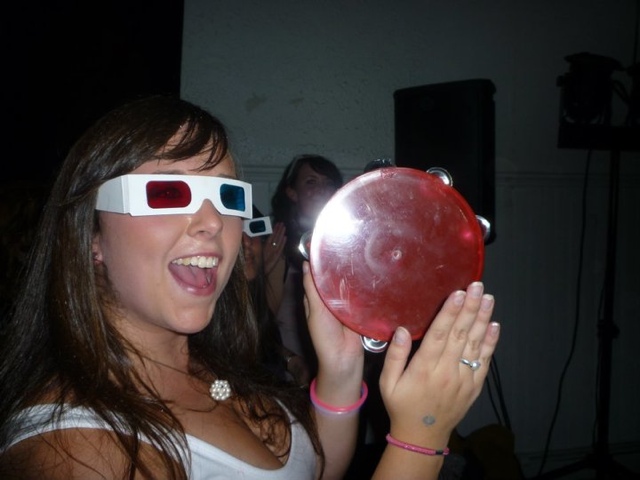 Being awesome, obvi.
I have seen posts written by Ayngelina "The Year I Walked Away From Love", and Liz How Blogging Saved Me – Breaking up to Travel and other travellers that focus on making the decision to break up with someone to follow their dreams to travel. I wanted to shed light on the other side of the relationship. The dumpee. I have been the dumpee in every relationship I can remember, never being the dumper.
Growing up I traveled a fair bit with my family, never going any further than Canada or the US. I had always dreamed of seeing the world, visiting Australia to see the koalas and so on, but in my head I never had a plan of when and if that would happen. I would finish my film degree at NSCAD, work in the Film and TV industry and that was all I knew and planned. Because I had this boyfriend I didn't see a need to plan any further.
It was one of those relationships where you either hangout with his friends or her friends. For some reason I let myself become the girl that thought he was my everything and sadly ignored my friends to hang out with him and his friends. Something I now regret greatly, but thankfully I have some great friends who forgave me for it.
I had my first taste of European travel in April 2006. A 22 day "school trip" with my University around France. I had planned it for a while and was excited to go. A week or two before I left, he broke up with me for some reason that I can't remember but while away he realized his "mistake" and by the time the trip was over he was picking me up at the airport.
 My first trip to Europe / first taste of freedom?
Over the summer of 2007 our relationship became a bit strained and there was this girl that was around more often then I would of liked. Then after one night at the bars we fought about it. I won't go into the details, but a week later I was single and he told me I was crazy for thinking anything about her.
We haven't spoken since.
A month later they were dating. (Later engaged and now married. See, I'm not crazy.)
Two months later I was on a flight to Europe for the second time and, even though I was incredibly distraught (as you are at 23 when your 4 year relationship is lost) this trip helped me learn a lot of things about myself, who I am/was and a bit about what I wanted in life. It was hard to see then but I know now, that I was never going to marry that guy. I'm pretty sure I liked the idea of having a boyfriend more than anything. It hurt a lot, but I have grown A LOT since then, I've become a better person and have lived an amazing life.
I AM living an amazing life.
That trip to Europe in 2007 after the break up is still one of my favorite trips to date. I made so many awesome new friends from around the world that I am still in touch with now. That trip inspired me to keep traveling and was when I  became diagnosed with the travel bug.
 My second visit to Europe on a trip that changed my life forever, for the better.
It wasn't my decision to break up, but it was my decision to travel and have a better life. I'm proud to say I'm no longer traveling the world because I was dumped but now because I'm in love with travel. Someday on my travels I hope to find my Prince Charming somewhere in this world. I'm waiting. If you know him can you please tell him to hurry up?
I want to hear your stories about what inspired you to start traveling. Please leave a comment below or shoot me an email! cailinoneil (at) travelyourself.ca